April 9th, 2021
Dear Students, Parents, and Guardians:
Following an update from the Hamblen County Schools Board of Education, students will no longer be allowed to utilize the 5 optional virtual days of instruction for the remainder of the year, beginning Monday, April 12. To be considered an excused absence, all absences will need to be documented with a parent note, medical excuse or a legal excuse.
As of the start of the new nine weeks - April 5, 2021 -- Hamblen County Policy mandates that the only students that are permitted to attend any type of virtual instruction are the following:
Students that are maintaining a cumulative B average in all their current coursework

Students that have provided a note, signed by a physician, that indicates their current health status is not conducive to attending in person
All other West High School students are expected to attend school in person. All compulsory attendance laws must be enforced, including petitioning truant students to court. Additionally, all students that are expected to be in-person may be removed from classroom Google Meets and marked absent if they do not physically attend their classes.
Thank you,
West High Administration Team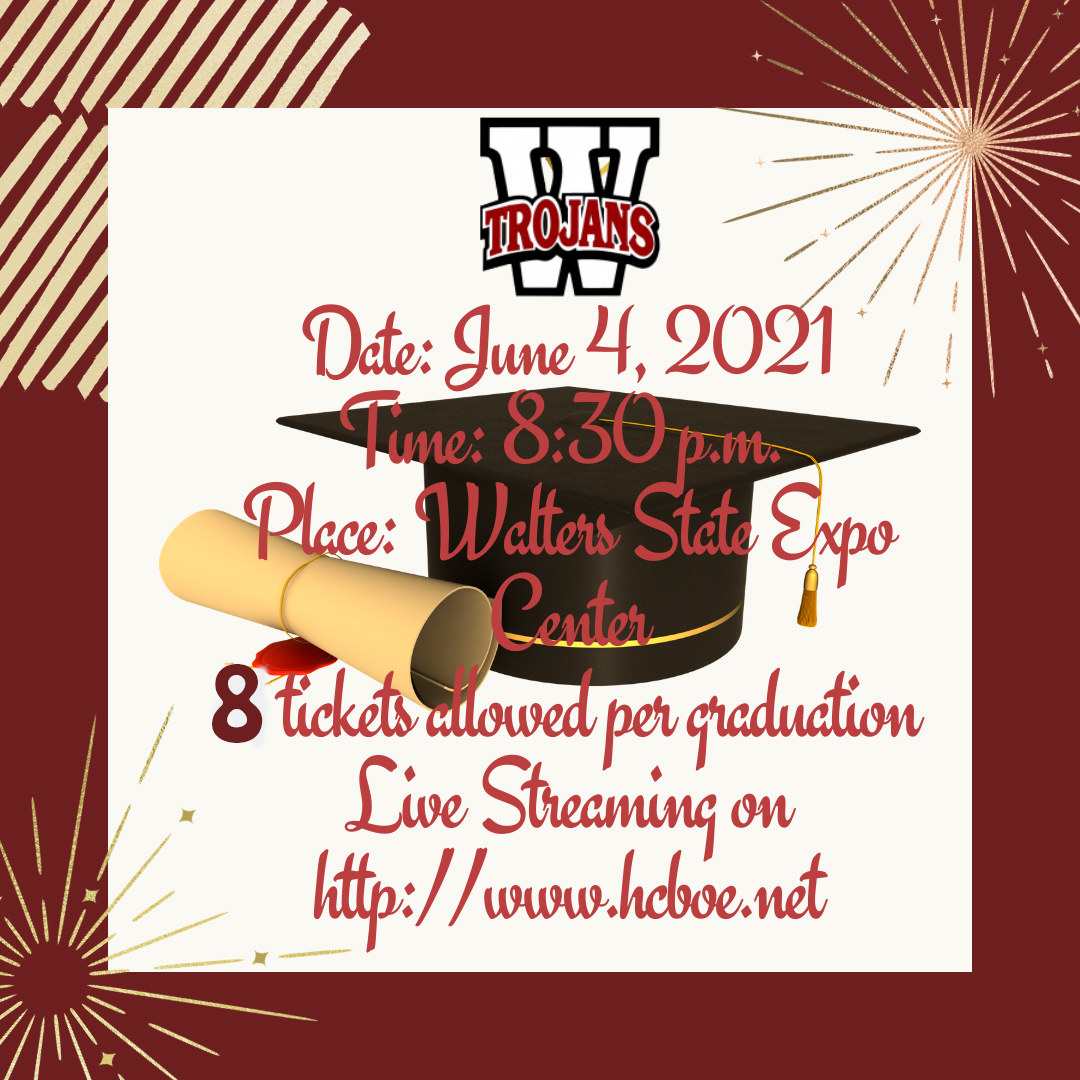 Tickets will be on sale via the Go Fans website Monday, May 10, through Friday, May 14.
This is the same website used for sporting event tickets this year. Only juniors and seniors may purchase tickets, and they will be required to enter their student ID at the time of purchase. Each junior and senior student should receive an email with a link to purchase before May 10.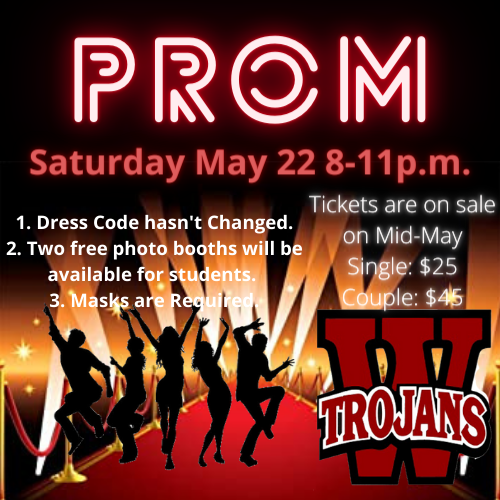 End of Course & State Dual Credit Testing for Spring 2021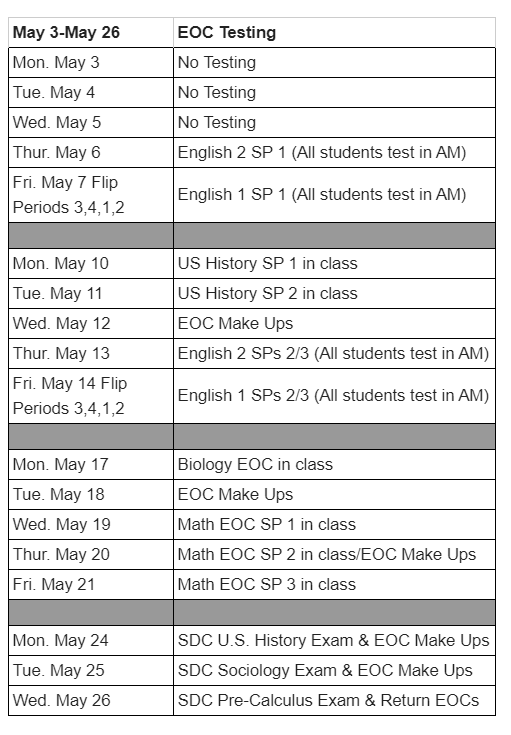 2020-2021 Sports Schedules
2021 Senior Choir Concert